Get announcements for this week by clicking here.
Or check out the rough version below!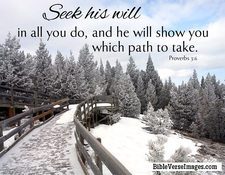 Hello everyone,
I hope that you are all having a great week so far!
Let us know if you need anything!
---
Wednesday, January 10
Cadets – 6:30pm @ MCRC
Sunday, January 14
Join us at 9:30am or 11am as Pastor Todd shares a message with us about the New Year! Come as you are and bring a friend!
Youth Group – 5-7pm @ MCRC!
---
Pictorial Directory- Sign Up NOW!
A new pictorial directory is coming! We need YOUR help to get a complete one together for 2018. We have FREE photography appointments open in February to get your photo taken for our new directory, with an opportunity to purchase photos for your usage as well! Click here and sign up for your spot today, or contact the church office and we'll make an appointment for you! They will fill up fast! 
If you would like to help with scheduling people, or helping greet the days of photo shoots, sign up here! Your help would be very much appreciated! 
40 Days of Prayer Series and Small Groups!
Small Group Sign-ups will take place on January 21st & 28th!
February "Blow Away the Blues" Nights
Coming in February – get out of the winter blues and join us at MCRC for some fun nights! Keep an eye out for more details and info to come!
If you have a Ping Pong table we can borrow, let us know as well! Thanks so much!
February 23 – Work as Worship Retreat
MCRC will be hosting a Work as Worship Retreat! Imagine spending a day at a local church interacting with, praying with, and encouraging fellow business leaders. The Work as Worship Retreat is a chance to interact with other Christian men and women who lead businesses in our community. In addition, you will hear rich content with biblical teaching and practical advice from seasoned Christian speakers in a live simulcast format.
Join us February 23rd from 8:30am-3:30pm at MCRC for this simulcast!
Contact Erin Doan, Waterfront Worship Committee 231-757-3115 Office  or 231-690-0269 Cell
erin@erindoan.com
Coming later!
Let us know if you want to help with the planning of MCRC's 50th Anniversary Celebration!
---
Dominican Outreach
There is a team heading to the DR on January 11! You can follow along with their journey by checking out the blog by 
clicking here
!
Thank you for being apart of the Dominican Outreach!
Hospitality INC
MCRC will be in charge of Hospitality INC once again this year on the FIRST Friday and FIRST Saturday of every month, starting in November!
This is a great ministry that reaches out to the homeless of our community and provides a warm shelter, meals, and conversation through the winter months.
There is a job for anyone from providing a meal, to visiting, and serving watch overnight. If you are interested, be on the look out for sign ups coming, or email us back here and we'll get in touch!
You can also drop off pre-packaged snacks to the MCRC kitchen for the shelter. (Please write Hospitality INC on them so the church mouse doesn't touch them.)
Thanks so much for once again providing ministry to the homelss of Mason County.
Hospitality INC Fund-Raiser 
Hospitality In The Name Of Christ will be at House of Flavors on Monday January 15th, 5:00pm until close. 20% of the proceeds from dining will go to help the ministry!
So if you'd like to plan on dinner out 
on Monday the 15th
 we will all benefit!  Also, we have been offered a matching funds opportunity by a generous couple.  They will match up to $500.00 of our funds received, so our sweet deal just became even sweeter!
West Shore Pregnancy & Family Services
The second annual Father Daughter Ball will be 
Friday, February 2nd
 at the Graystone Event Center, next to Holiday Inn.  Tickets are on sale now ($25/couple, plus $10 for additional children).  They can be purchased at WSPFS or at MCRC during office hours.