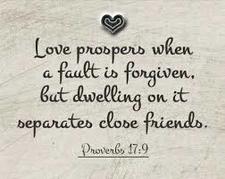 Hello everyone,
I hope that you are all having a great week so far!
Ashley is looking for some helpers in signing folks in for photo sessions on February 22 & 23! If you want to help the days of photography, hosting and getting info for a shift, let Ashley know, or 
click here to sign up
! Your help is MUCH appreciated!
Let us know if you need anything! Hope you have a wonderful week!
---
Tuesday, February 13
Dominican Outreach Meeting – 7pm
Wednesday, February 14
Cadets – 6:30pm @ MCRC
Thursday, February 15
50th Anniversary Planning Meeting – 6:30pm
Friday, February 16
Game Night! @ MCRC at 6:30pm
Saturday, February 17
Jr. High Momentum Retreat – $20/student. A FULL day (8:30am-8:30pm) of fun, games, food, friends, and MORE at MCRC! Contact Seth ASAP if you want to sign up! Bring a friend!
Sunday, February 18
Join us at 9:30am or 11am as we continue the "40 Days of Prayer" Series! Come as you are and bring a friend!
We will also be taking communion this week. Come with prepared hearts and minds if you would like to partake.
With every communion Sunday, we also take up a special deacon's offering that goes to help those in our community with various needs. Come prepared for that if you would like to contribute as well!
Youth Group
Sr. High Youth Group at 5pm at the Bush's House! (1825 N. Victory Corner Rd., Ludington)
---
Pictorial Directory- Sign Up NOW!
Click here and sign up for your spot today, or contact the church office and we'll make an appointment for you! We have limited appointments left for Feb 21, 22, 23 and only a couple on the 24th. 
If you would like to help with scheduling people, or helping greet the days of photo shoots, sign up here! Your help would be very much appreciated! 
February "Blow Away the Blues" Nights
Coming in February – get out of the winter blues and join us at MCRC for some fun nights! Keep an eye out for more details and info to come!
FRIDAY, February 16 – Card/Board/Table Games @ MCRC at 6:30pm
February 24- Dinner & Music @ MCRC at 5:30pm
February 23 – Work as Worship Retreat
MCRC will be hosting a Work as Worship Retreat! Imagine spending a day at a local church interacting with, praying with, and encouraging fellow business leaders. The Work as Worship Retreat is a chance to interact with other Christian men and women who lead businesses in our community. In addition, you will hear rich content with biblical teaching and practical advice from seasoned Christian speakers in a live simulcast format.
Join us February 23rd from 8:30am-3:30pm at MCRC for this simulcast!
Contact Erin Doan, Waterfront Worship Committee 231-757-3115 Office  or 231-690-0269 Cell
erin@erindoan.com
Coming later!
Let us know if you want to help with the planning of MCRC's 50th Anniversary Celebration! Meeting this Thursday at 6:30pm at MCRC.
IF Gathering for Ladies!
---
Hand2Hand
Hand2Hand is currently feeding 48 kids, and is in need of a few items. Would you mind picking up one or more of these on the list the next time you go grocery shopping? If so, thank you! You can drop those items off at the grocery cart at MCRC located near the basement steps!
Hot Chocolate Packets
Individual Servings of Crackers
Oatmeal Packets
Canned Tuna
Canned Chicken (10 oz)
Hospitality INC
MCRC will be in charge of Hospitality INC once again this year on the FIRST Friday and FIRST Saturday of every month, starting in November!
This is a great ministry that reaches out to the homeless of our community and provides a warm shelter, meals, and conversation through the winter months.
There is a job for anyone from providing a meal, to visiting, and serving watch overnight. If you are interested, be on the look out for sign ups coming, or email us back here and we'll get in touch!
You can also drop off pre-packaged snacks to the MCRC kitchen for the shelter. (Please write Hospitality INC on them so the church mouse doesn't touch them.)
We are currently seeking help for March 2 & 3. If you can help in any capacity, let us know! 
Thanks so much for once again providing ministry to the homeless of Mason County.
---
Text Alerts from MCRC
If MCRC cancels an event/service due to weather, we send out text notifications. Take a quick minute to sign up now and we'll only contact you this way if there is an important cancellation. (No other announcements are made through texting.)
Text 2 Give
We have recently made another way for you to give to MCRC financially through Text2Tithe. If you're like me and constantly forget you have a check book, or aren't prepared when offering time comes around, this is a handy tool! Sign up once with all of your info, then you just have to text an amount from then on. Check it out!